This started out very much as a family business with the mainstay being the partnership between Amanda and her son Ben, with input from husband Barney at the weekends and daughter, Lottie, when she was home from University.  Having fallen in love with the area many moons ago, the family finally moved into Argoed Barns in 2010, purchasing the adjacent four-and-a half-acre field the following year.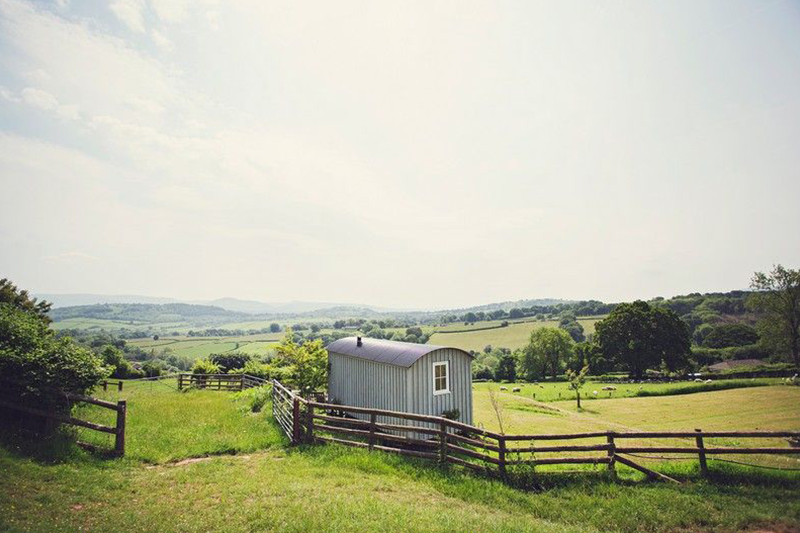 A New Venture
Amanda gave up teaching and sought a new venture with Ben.  Having spent time and energy gaining some sort of order to the place it seemed selfish keeping the views to themselves, so the idea of glamping and B&B on a luxury scale evolved.
Having swapped textbooks for wellies, the first task was to commission Hollow Ash Huts to build a bespoke Shepherd's Hut that would accommodate a full length bed and a wet room – a first at the time. It was a feat of engineering to winch the hut across the lawn and into position at the top of the bank at the far end of the garden.
The Stone Barn
A year or so later, work began on converting the stone barn into a luxury two-bedroom self-catering holiday cottage.  Amanda completed an interior design course so that she could apply her new skills to managing the project whilst a further qualification in traditional upholstery was put to good use in the furnishing phase.
In 2016 a majestic 8m diameter glamping pod, Seren Mawr (big star in welsh) was added to the collection which sits at the top of the field. It boasts a 5m wide window from which to enjoy the views and a wooden hot tub for complete indulgence, along with its own Ty Bach (little house, aka shower room).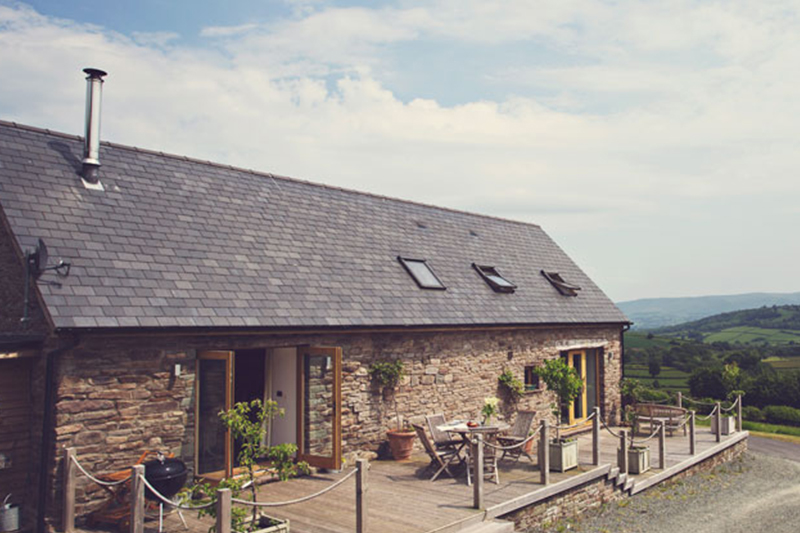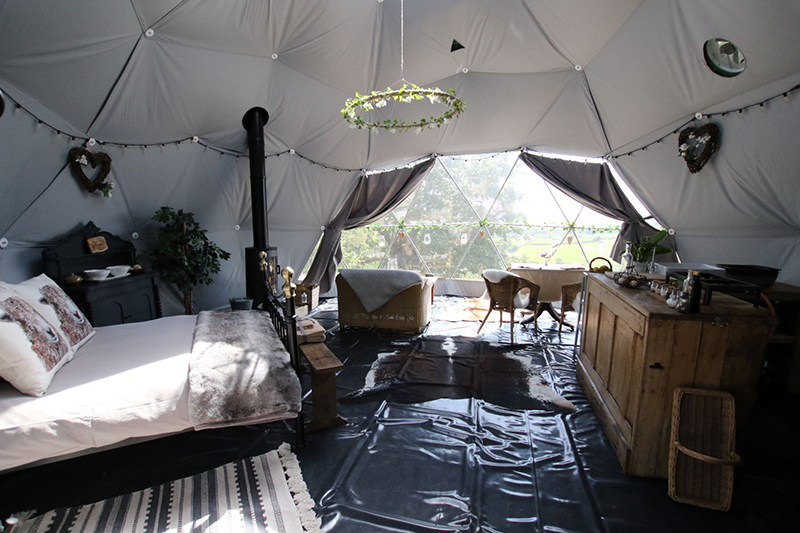 Further Expansion
2020 saw a second luxury camping pod, Seren Bach (little star), in the opposite corner of the field, this time with a fully integrated kitchen area and a skylight so guests can lie in bed and stargaze.  Seren Bach also has its own hot tub and Ty Bach.  Again, comfort and attention to detail are evident.
In addition to the natural wildlife, the local farmer puts sheep in the field to help to keep the grass at bay. We  had chickens in anticipation of being able to provide fresh eggs for breakfast but the hens took 'Free Range' too literally and either layed eggs in hidden locations or wandered off, never to be seen again.  Now, a neighbour keeps us stocked up.
"Stunning views, comfy beds, amazing baths, well equipped and beautifully furnished. What a place to stay!!! We've had such a lovely time here (even the teenagers!!!) and will return!!!"