You will get a warm welcome
in the Brecon Beacons
A warm welcome awaits you on a hillside in the Brecon Beacons, Mid Wales. The Byre is both dog and child friendly; the luxury camping pods are dog friendly and suitable for couples whilst the Shepherd's Hut is perfect for a couple. The luxury camping pods and the Shepherd's Hut each have their own wood-fired hot tub.  All four sites can be rented for a larger gathering of up to 11 people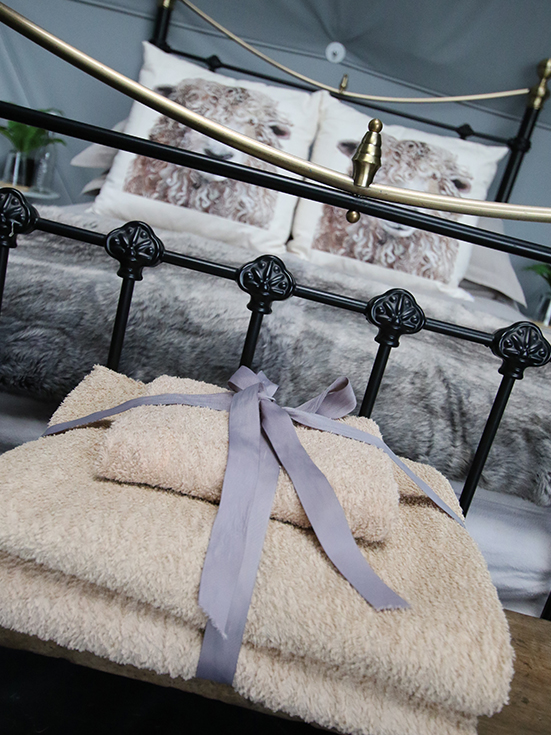 Seren Bach
Tucked away in the upper corner of the field
Seren Bach (meaning Little Star in Welsh) is the new addition to the glamping pods at Argoed Barns. This 7m diameter luxury camping pod still has a huge 5m wide window to capitalise on the stunning views and light yet has the added benefit of a viewing window in the apex through which to admire the night sky for which the Brecon Beacons has justly earned its Dark Sky Reserve status.
Seren Mawr
This is the perfect place to escape from it all
Seren Mawr is a generous 8m diameter dome with a superb 5m wide window to maximise the magnificent views and light. This is the perfect place to escape from it all for a special romantic break. It is equipped with a king sized bed for a restful night's sleep in crisp cotton bedding on a goose down topper.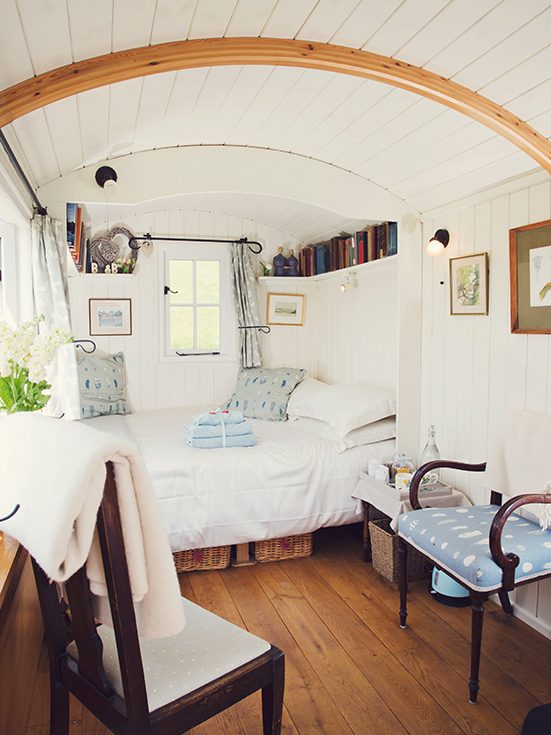 Shepherd's Hut
Perfect for a romantic break
The Shepherd's hut was built to our specification. We wanted to ensure that it could accommodate a full-length bed for maximum comfort (who wants to sleep crunched up unless you're a dormouse?) as well as a wet room equipped with a shower, basin and an upmarket self-composting, waterless loo. There is even your own private hot tub just outside the door.
Brecon Beacons, Mid Wales
This is the stunning location for Argoed Barns; the perfect place for couples to retreat from the hustle and bustle of everyday life and enjoy a romantic break in isolation amongst breathtaking scenery.
The Brecon Beacons, Hay Bluff and the Black Mountains are on your doorstep whilst just a mile away in the next village is the gastronomically renowned Felinfach Griffin – perfect for a slump on leather sofas with a drink and the papers after a day out in the hills or to celebrate a special occasion with a delicious meal and fine wine list (you'll be given a complimentary drink with your meal too).
Whether you are seeking action or inaction during your stay, there is a wealth of options, attractions and distractions to suit every taste and level of fitness, whatever the time of year. Come and see for yourself!
"Stunning views, comfy beds, amazing baths, well equipped and beautifully furnished. What a place to stay!!! We've had such a lovely time here (even the teenagers!!!) and will return!!!"